Category —
Blog
I took a few Vine videos of my father-in-law's paintings at Warsaw.
I've written about him before.
Here, here and a short story here.
But maybe I should give you the official bio:
Born to medical missionary parents in Shanghai, Chase Spilman Decker grew up on Patterson Avenue in Richmond, Virginia. He studied at the Pennsylvania Academy of Fine Art where he won every prize and fellowship the Academy had to offer. He was a marine in World War II and stationed in Okinawa where he hid his drawing paper and pencils underneath his bed. He holds a BFA and MFA from the University of Pennsylvania. He began his teaching career at Radford College in 1955 then moved to Rome where he lived on fellowship from the Academia De Belli Arti. He has held teaching positions at colleges in Wisconsin, Hawaii and Virginia where he taught painting, sculpture, drawing and art history.

His bronze bust of former university president Colgate Darden Jr. was commissioned by the University of Virginia where it is displayed. He's had one-man shows from Florence to Fredericksburg.

Chase has spent the last 45 years at Warsaw, a pre-Revolutionary War plantation in rural Virginia.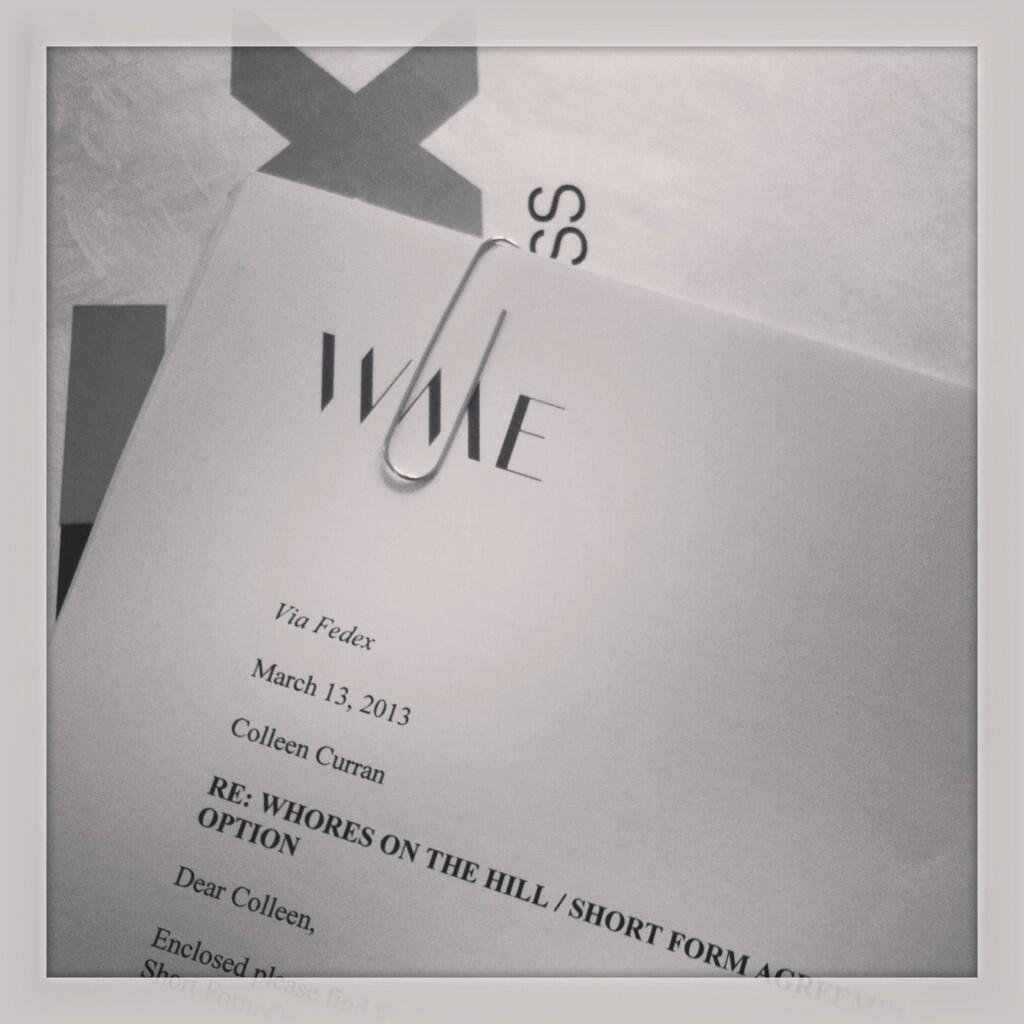 My favorite thing to do.
Seriously.
Many thanks to Ashley Fox and Billy Cavanaugh at WME, and especially Misha Green and 3 Arts! You are my favorite person ever.
I just want to look at them.
And have them look at me.
Even if there is whining and crying and Mom, he took mine, and Stop that and Watch out and Be careful  and there is shouting and laughing and jumping and playing and I'm miserable and exhausted and joyous and sad…
If I can look at them, I'm happy.
A recent trip to
Warsaw
.

Colored glass in the kitchen window.

Playing with masks. Portrait of my husband as a teenager in the background. He is the blond in blue.

Chase's self-portrait as a young man.

Chase's portrait of my mother-in-law Annette. After a fight.

"That door says mystery," Henry said. Kids peeking through the keyhole. Salt house at Warsaw.

Henry at Warsaw at the end of the day.
This post doesn't really have anything to do with writing….
But I love a good vacation blog post. So here it goes.
We went to the Bahamas for our friend's wedding in January. And it was amazing.
It was a dream. A dream inside a dream.
Now it's all over and I can barely remember it.
But this is what it looked like:

The groom's parents have a house on Long Island in the Bahamas. A tiny little island in the Caribbean with little tourism.

The house where our friends put us up. Right on the beach. I've never stayed in a house like this in my life — but I've always dreamed it.

The beach in front of the groom's parents' house. His dad sits in that yellow chair every day.

Me and the hubs in paradise.

The rehearsal dinner at the groom's parents house.

The beach where our friends got married.
We'd been to our friend's first wedding, which was a gorgeous, lush, huge, beautiful affair with about 100 people in Maine. Which was totally fun and wonderful, by the way.
But this one, his second, was just a small group of people — 12 of us total — wedding party and all. The bride and groom got married on the beach with the setting sun behind them. They wrote their own vows and what I remember most is how they pledged to be each other's best friend and everybody cried because it felt real and honest and true.
And it made me think about Altared, the collection of wedding essays I edited. Because it struck the same sort of chord.
Such a different wedding than his first. This wedding — just 12 of us on the beach for four days, drinking and laughing and talking and swimming – was so much more like the groom himself. Casual and laidback and real and just fun.
And just like the weddings the writers talk about in Altared, it wasn't like any wedding I had ever seen before — it was a wedding that was thrown on the bride and groom's own terms — and that's what made it feel so right.
It's still a dream to me now. A shared dream. But still.
So maybe this post is about writing after all….
If you are getting married this year or next year or sometime on the distant horizon, do check out  Altared: Bridezillas, Bewilderment, Big Love, Breakups, and What Women Really Think About Contemporary Weddings. Twenty-seven funny, wise, insightful personal essays about the modern wedding.
This is how we do it.
Follow me on Instagram @colcurran!
My father-in-law is in the hospital. It didn't look good for a long time. And everything felt like sh*t.
But then there were afternoons like this one.
Where, after the hospital and talking to doctors and being scared out of our minds, we just kept on driving, to Tappahannock, to a tiny little sliver of a beach where we got out and walked around. Kicked off our shoes and explored.
And the world looked so new. So beautiful. To be outside in it. To be together. To be alive.

St. Margaret's in Tappanhannock. All girls school.
After all that death and talk of death and fear of death — even though no one would say the word — we walked the beach and all I could think was bliss.
To be in the moment. Together. Alive in it.
Gus' Elvis costume.
This is my happy thing. I can't stop looking at it.
I put him in it and he gets a little smile. Dances. It has a little cape. Sequined bell-bottoms.
The King!
Babies. I tell you….
Things I'm thankful for today:
-My kids
-Fall colors
-Time to write/be by myself
-Power
The Frankenstorm, also known as Tropical Storm Sandy, is headed right our way — and probably for you, if you're reading this on the East Cost.
A transplant to the South, hurricanes were new to me.
When I was in grad school, hurricanes were basically an excuse to throw a big, huge party because the power always went out and there was nothing else to do. So many hurricane parties. So many fun nights cooking on a gas stove, people coming in and out of the door.
My husband, to this day, gets excited whenever a hurricane approaches. I think he still thinks he gets to have a party.
"You know everything is different now, right?" I ask him. "We have kids."
Then his face falls.
Last year, during Hurricane Irene, a 40-foot tree fell on our house and crumpled the roof like a tin can. It took a week, ten lumberjacks and a giant crane to get it off. I kid you not. Or at least I think they were lumberjacks. Out here, we call them "tree people." Seriously.
But nobody got hurt. Nobody died. And thank God for home insurance. This is where being a responsible adult isn't such a bad thing.
So now, I'm waiting, like everybody else, for the storm to hit this weekend. I hope to God another tree doesn't fall on our house. I hope we don't lose power. I wonder if we should buy a generator. I hate to spend money on a thing like that.
And I remember the time Gaston flooded our whole town and we lost power at our house in Church Hill for 12 days. The whole neighborhood smelled like barbecue because everybody was cleaning out their freezers. We did the same, grilling in the backyard, staying out there for a long time, into the evening, my husband reading to me from the light of an old gas camping lantern.
I love to listen to him read.
There are still reasons to party. To celebrate. In a different way. And I like it just the same.
Every time I visit my father-in-law's house, I have to look at this picture because it gives me the willies.
His house is pre-Revolutionary War and crawling with ghost stories.
There is the standard Lady in White, who haunts the upper hall. They say her son fell from the landing and died.
My cousin Gail says, "I saw her in the hall one time."
"Yeah," my husband says. "But you were hopped up on drugs."
"Ssh," she says.
Then they go out and tramp in the woods to visit the boy's gravesite.
The stairs are steep and go straight up. We counted them once, there are twenty-one in total. My boys go up and down them. I follow at their heels, jumping at the slightest slip.
When we moved into our old house in Church Hill, I dreamt of a ghost in the hall. Another lady in white. The house was built in 1850 and had stained glass windows. The original heart of pine floors were ravaged by fire. I dreamt that she floated in the middle of the hall. Because she was happy that we were there.
But maybe it was just me. We had a big party that first night we moved in and when I got in bed, I had the spins.
Sometimes, the radio would turn on in the middle of the day to a light rock station, playing some Hall & Oates song.
"That ghost must love the '80s," my husband said.
A train would call in the middle of the night, choo-choo, from my son's electronic puzzle.
When the wind blew, the house creaked. I would be writing, this novel that I'm still writing, and think that somebody was walking on the stairs, even though I was the only one home.
I looked at Google images of my old house the other day. And it was like seeing a ghost. The photos were taken when we still lived there. My son's blue ball was in the garden. My heart seized.
Our past, captured as if it were the present, just out of reach.